The Poetry of
Lillian Quinn Campbell
Black Bedfellows
Holiday from the Tomb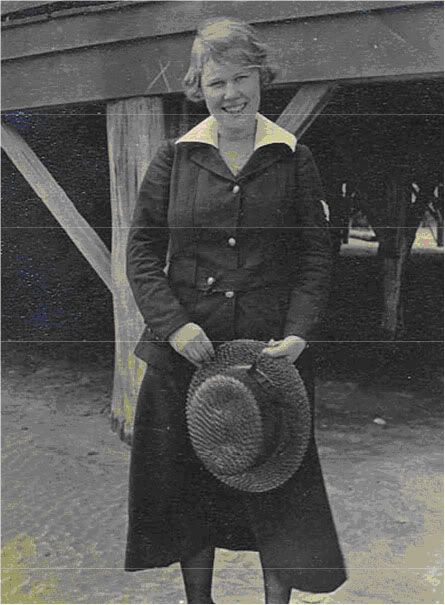 It has finally arrived after several years of scanning and computer frustration. Happy compiled and assembled nearly 200 poems which chronicled her life. These were passed on to her descendants and are now available in book format. The page pictured here is the front cover. It was taken on June 20, 1918 on the beach at Cape May. In addition to the poetry, the book includes a biography written by Alice Haw.
There are currently several options for securing the book. The publisher is a firm named AuthorHouse. The book may be purchased on-line by going to its web site:
http://www.authorhouse.com/Bookstore/BookHome.aspx
The firm also can take orders by phone. Place calls to:
AuthorHouse
1-888-519-5121
In either case, use the book's ID number to be certain of receiving the correct publication:
Book ID: 58290
ISBN: 9781438961781
The book will also be available through many different retail outlets. These include, but are not limited to Amazon, Barnes & Noble, and Borders. These orders will take a bit of time to process since the publisher prints them on demand.
I hope you will take advantage of this opportunity to review the life and emotions of one of our most cherished relatives. You will find that she was a gifted and exceptional poet. Let me know if I can provide you with any additional information. I am certain that I do not have all of the applicable mail and e-mail addresses of Happy's relatives, so please pass this notice on to others in the family.